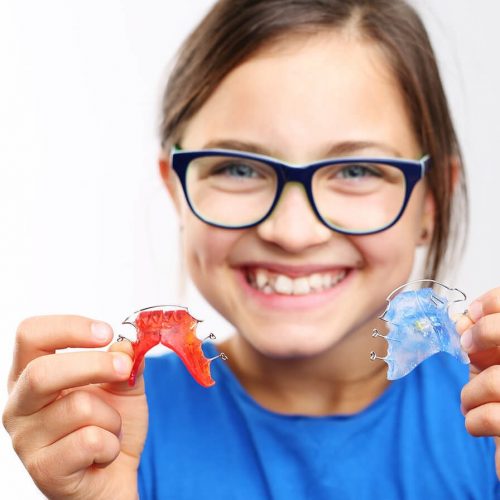 Pediatric orthodontics
Pediatric odontology in Madrid seeks to early detect possible alterations in the position of their teeth and jaws in time is of vital importance to intercept the problem in its initial stages and reduce the complexity of possible subsequent orthodontic treatment. Therefore, it is around the age of 6 that we will make the first visit with the orthodontist.
We carry out a thorough orthodontic study that allows us to plan the case so that orthodontic treatment corrects dental malocclusion safely and in the shortest possible time. Depending on the moment, it will be necessary to use various appliances and / or braces. We have Invisalign First and Teen so that young people can also benefit from its great advantages. These advantages include good aesthetics, ease of hygiene, eating normally, comfort and absence of friction.
We use digital radiodiagnosis with minimal exposure in all our treatments. We pay special attention to teaching them the proper brushing technique. As well as motivating them with prizes so that each time they come to visit us it is a unique experience for them.
Medina Balda Clínic, your Orthodontist in Madrid.