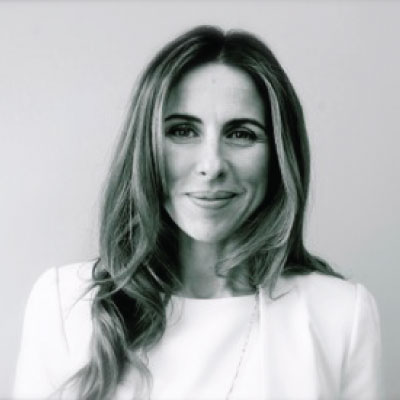 Abilities:
Dental Aesthetics Specialist
Ceramic and Composite Veneers
Teeth Bleaching
DSD – Digital Smile Design
Implant-Prosthesis and Bucofacial Prosthesis Specialist
Provisional Immediate Loading Prosthesis – Teeth in 1 day
Complex Restorations on Teeth and Implants
Occlusion and Temporo-Mandibular Joint
Periodontics Specialist
Periodontal Aesthetics
Advanced Periodontal Treatment
Pediatric Dentistry
Implant-Prosthesis Professor in Perio Clinic
Training:
Degree in Dentistry Universidad Complutense de Madrid
Master in Prosthodontics and Implantoprosthesis Universidad Complutense de Madrid
Periodontics Specialist Universidad Europea de Madrid
Mastering in Composite Veneers – Dr. Newton Fahl
Ultraconservative Aesthetic Treatment Course – Dr. Pascal Magne
Workshop "Digital Smile Design" – Francis Coachman
Doctorate "Diploma Advanced Studies" (DEA) in Dental Sciences UCM
Diploma-Certificate Legal and Forensic Stomatology UCM
Publications and other mertis:
Clinical Oral Communication, SEPES – 2007
"Closing of diastemas with porcelain-bonded restorations"
Poster, Nobel Biocare Word Tour Congress – 2006
"Immediate loading on post-extraction implants: Alveolar compression osteoplasty technique".
Oral Clinical Communication, SEPES – 2004
"Restoration of the edentulous upper jaw using implant-supported fixed-removable prosthesis".
Article, Revista Internacional de Prótesis Estomatológica – 2003
"Cast and mechanized titanium restorations" Madrigal A, Suárez MJ, López Medina I, Salido MP. 2003: Vol 5 (5); 392-7
Final year project – Degree in Dentistry – 2001
"Orthodontic treatment of the periodontal patient".
Member of the Spanish Society of Stomatological and Aesthetic Prosthesis SEPES
Member of the Spanish Society of Periodontology and Osseointegration SEPA.