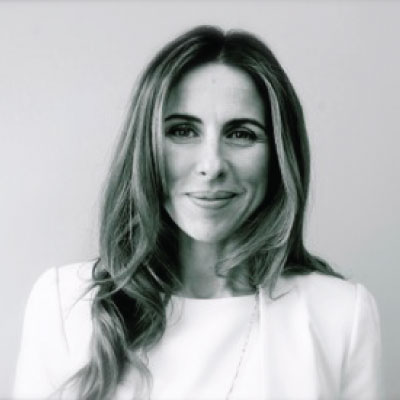 Biography
"Dra. Irene López Medina grew up in the dynamic city of Madrid. At the age of 17, she settled in Atlanta, United States, welcomed into a charming American family, where she perfected her English and learned to cope on her own.
On his return to Spain, she studied Dentistry at the Complutense University of Madrid (UCM). During her college years she was chosen to represent students as a member of the Faculty Board. She founded the UCM Dental Students Association and was selected as representative of the National Association of Dental Students for Europe. All this with the aim of improving the conditions of dental students in Madrid and in the rest of Spain.
At the same time, she discovered France, its culture and its people, visiting Paris regularly and perfecting the French she had studied as a child.
Later, she began his postgraduate training studying the Master of Prosthesis and Implant Prosthesis at UCM and the Doctorate at the same university, obtaining the Diploma of Advanced Studies in Dental Sciences with Outstanding. Her passion for Dental Aesthetics led her to train with prestigious doctors in the area of Aesthetics, such as Dr. Pascal Magne and Dr. Newton Fahl. After several years of practice, she complemented the Prosthodontic and Aesthetic areas with studies that enabled her to master gum health, thus completing the title of Periodontics Specialist at the European University of Madrid.
Training in all these disciplines in highly prestigious postgraduate courses, together with an extensive experience, gives her a particular and very valuable virtue, since it allows her to carry out complex diagnoses and treatments taking into account the patient's oral health and aesthetics from a beginning, orchestrating the patient's treatment from start to finish.
The doctor is a Specialist Titular partner of SEPES (www.sepes.org) and SEPA (www.sepa.es).
She speaks Spanish, English and French and expresses that the most important thing of her work is the personalized care offered to each patient and contributing positively to their oral health, function and aesthetics. She describes her work philosophy as an ethically approach diagnosis and treatment from the patient's perspective, and emphasizes that a love for a job well done is essential for achieving high-quality oral care and a close and comfortable environment for the patient. She has a passion for her work
She has a passion for her work.