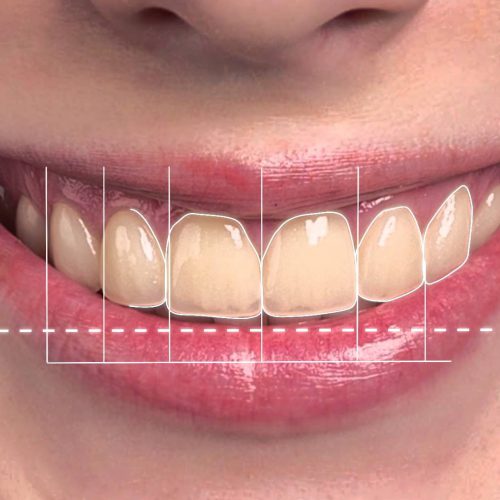 Digital smile design and rejuvenation of the smile
With the aim of beautifying the smile of each of our patients, our specialist Dr. Irene López Medina begins with the analysis and personalized design of the smile. To do this, she uses our Digital Smile Design technology. This allows us visualizing the patient's final smile before treatment.
We make the digital design of the smile considering the facial characteristics of each patient. Using the photos and models of the patient, we carry out an individualized aesthetic, facial and dental study for each patient. Subsequently, if necessary, we test a design in the patient's mouth so that they can see what their ideal smile and teeth would look like before starting treatment.
Depending on the deterioration of the teeth and the patient's smile, we carry out the indicated rehabilitative treatment, which can range from a slight dental cosmetic contouring or small aesthetic veneers to larger prosthetic treatments with which we rejuvenate the patient's smile and we give back to the patient a correct chewing looking after of all the details.
Medina Balda Clínic, your Digital Smile Design in Madrid.